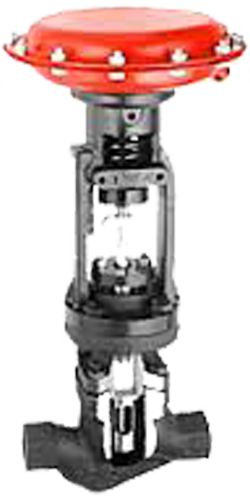 DLO Series Control Valves
MODELS: U851, U853, U854
DLO Series Control Valves are designed for economical control of systems from F&B, P&P, chemical and petro chemical steam, water, gas and process applications to power generation.
Features
Cage Retained Seat
Top Entry
Two Point Stem Guide
Class IV, V and VI Shutoff
One-piece Plug and Stem
Actuated with either a Direct or Reverse Acting Actuator
Material
Cast Iron, Carbon Steel, 316 Stainless Steel
Design
Single seated, top entry, cage retained seat with unbalanced plug
Connection
Threaded, Flanged, Buttweld, Socketweld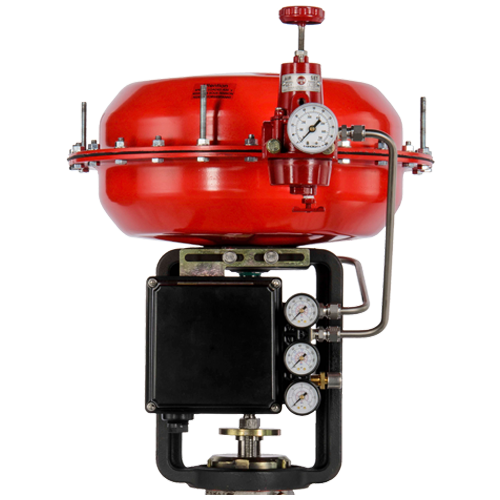 Spring and diaphragm actuators
Spring and diaphragm actuators are rugged high thrust units with flanged yoke to bonnet connections for simple maintenance and better access to stem packing. These workhorses of our control valve lines have been proven and perfected for nearly forty years of in-service usage. They are available in four sizes: 35, 55, 85, and 135 in.
Features
Compact with strength for quick, accurate control
Rugged cast iron or aluminum yoke with steel covers for long, trouble-free service
Material
Aluminum, Cast Iron
Pressure
Max air pressure:60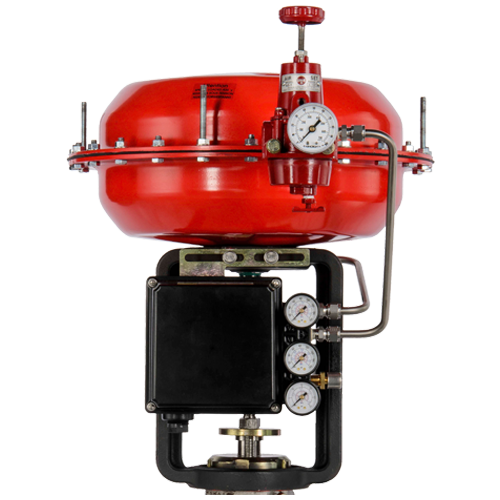 Levelmatic Liquid Level Pilot Controllers
Applications/Description
Levelmatic pilot controllers use a simple, stable, floatless differential pressure sensing principle. They require only two simple connections to the vessel (open or closed). Standard units come in two sensing ranges: 0 to 36 inches and 0 to 200 inches(H20). Normal operating pressure is 10-22 psi. Static pressure on the sensing diaphragm can be anywhere within the range of 30″ Hg vacuum to 300 psig. Options include fixed or proportional band.
Features
3 – 15 Psig Output
Fixed or Proportional Band
Bi-Metallic or Liquid Filled Temperature Element
Single-Loop Pneumatic Controller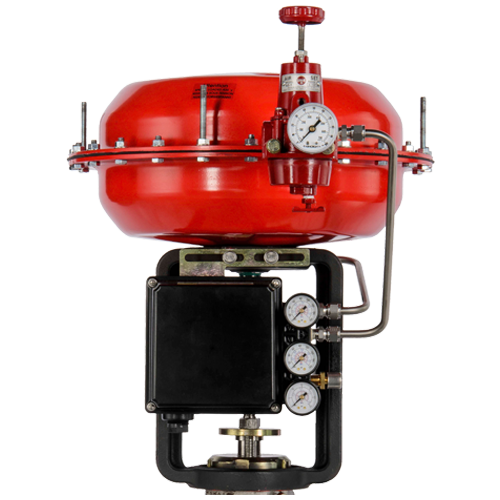 Differential Pressure Pilot UDDVP/UDRVP
Applications/Description
UDDV, UDDVP, UDRVP pilot controllers consist of a differential super structure mounted on a standard force balance or adjustable band pilot body. Suitable for differential pressure control, vacuum control, pressure control with remote set point adjustments.
Features
Two separate sensing diaphrams preventing contamination of either fluid in case of diaphram failure.